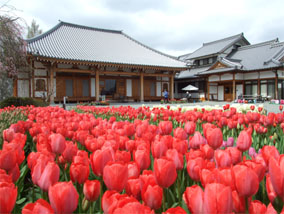 From the mountains of Tanzawa, a gentle wind will come.
When you listen carefully, you will hear the whispers of the birds and experience the rich nature.
In each season, flowers bloom, the relaxed and rich time flows to this temple.

There is a religious Buddha statue in the main hall of SENZOUJI, and it is a comfortable place for the local residents to visit.